Colorimeter, Konica-Minolta CR-410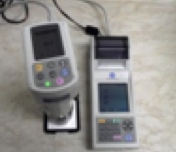 The colorimeter has an illuminant C or D and an observer of 2º, it allows to measure the color of a material or food by means of the trichromatic coordinates L*, a* and b*, being able to compare colors objectively.
Universal Testing Machine, Zwiss/Roell BDO-FB0.5TH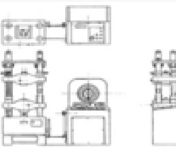 This machine has a 500 N load cell, which allows to determine the mechanical properties of plastic materials according to the ASTM D-882 standard, being able to determine the tensile strength, the elongation percentage and the modulus of elasticity by means of a test of traction. This equipment also allows measuring the coefficient of friction, providing the static and dynamic coefficient of friction in flexible plastic materials.
Differential Scanning Calorimeter, Mettler Toledo DSC 822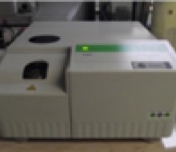 This equipment allows thermal analysis of polymeric materials to be carried out, based on the principle of heat flow, and it is also possible to identify the type of material being analyzed. The amount of sample required for analysis is small (between 4 and 10 mg), using 40mL aluminum crucibles. It is possible to work between -65 ºC and 450 ºC, at variable heating speeds from 0 to 20 K/min, with increments of 0.01 K/min, which allows working methods in heating and/or cooling systems and even in isothermal systems. Likewise, it is possible to work in an environment of oxygen, nitrogen or air.
Extruder, Lab Tech LTE 20-40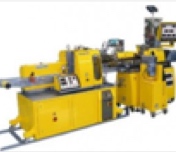 The 20 mm screw of the extruder allows working with materials such as: LDPE, HDPE, PP, Nylon, PET, ABS, POM among others, operating with an approximate capacity of 100 kg/hour of powder, reaching temperatures up to 800ºC, at speeds between 0 – 800 rpm. which allows the preparation of composites, nanocomposites, blends or mixtures of polymeric materials. This equipment has a chill roll attached that allows obtaining films of up to 125 mm approx. wide, being able to regulate the thicknesses. In addition, it has a pelletizing system, which consists of a water bath (LW-100) and a pelletizer (LZ-120), obtaining material in granulated form (pellets), for the production of masterbatches.
Oxygen Permeability Meter, Mocon Oxtran MS 2/21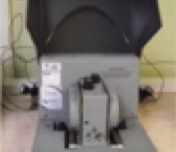 This equipment allows to quantify the oxygen transmission rate of flat films, allowing measurement under ASTM D-3985, ISO 15105-2 and JIS K7126 standards. The system is designed to evaluate barrier materials used in different applications, especially in food packaging. It uses a patented colometric sensor system to detect oxygen transmission over time, in the range of 0.1-2000 cc/m²*day.
Mocon Permatran W3/31 Water Vapor Permeability Meter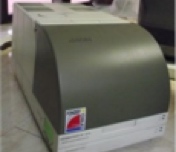 This equipment allows to quantify the water vapor transmission rate of flat films, allowing measurement under standards: ASTM F-1249, TAPPI T557 and JIS K-7129. The system is designed to evaluate barrier materials used in different applications, especially in food packaging. It uses a patented modulated infrared sensor system to detect the transmission of water vapor over time, in a range of 0.01-1200 g/m²*day..
RK Multicoater K-303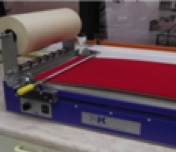 Allows you to apply liquid printing inks, paints, varnishes, adhesives and other surface coatings on materials such as: glass, paper and plastics (on a laboratory scale), at room temperature, using bars of different sizes. It allows to control the thickness of the deposited coating between 6 µm – 120 µm, working in a maximum coating area of ​​350mm x 440mm. It is possible to control the velocity of the deposit from 1 to 39 m/s. It can work with paper rolls up to 375mm wide and 150mm in diameter.
Oxysense Inc. 200T Oxygen Meter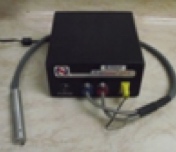 This equipment uses a non-invasive optical method of measurement that allows determining the concentration (or partial pressure) of oxygen inside sealed containers, the latter being transparent or semi-transparent. The measurement of the oxygen concentration inside the container is carried out by placing the O2xySense® reading pen (LED) on the external face of the container, just perpendicular to the Oxidot sensor, which is illuminated with blue lights or pulses from the LEDs. The system allows monitoring of oxygen kinetics over time.
Headspace Residual Oxygen and Carbon Dioxide Meter, Illinois 6500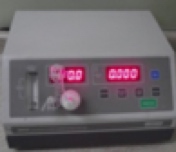 This equipment allows to measure the concentration of oxygen and carbon dioxide in the headspace between the food and the container, in an interval of oxygen and carbon dioxide between 0.001 and 100%..